September 2021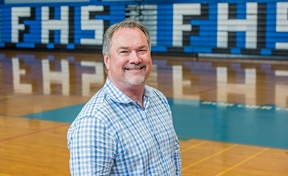 Thanks to a $1 million commitment from Dan Phillips ('91, Business and Computer Information Systems), a native of Humboldt County, students from all four Eel River Valley high schools (Fortuna, Ferndale, South Fork, and South Trinity) who attend HSU are now eligible for scholarships totaling up to $4,000 each.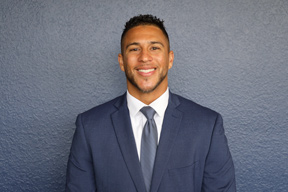 Michael Lynch ('11, Business Administration) is the founder and CEO of Improve Your Tomorrow, a nonprofit organization dedicated to educational equity and empowering young men of color to graduate from college.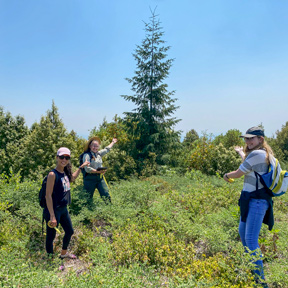 The 2021 U.S. Capitol Christmas Tree is an 84-foot white fir from the Six Rivers National Forest, located in Humboldt, Trinity, Del Norte, and Siskiyou counties. HSU alumni helped select 60 additional trees to be harvested that will complement the holiday decor in Washington D.C. this December.
Fun times in Denver!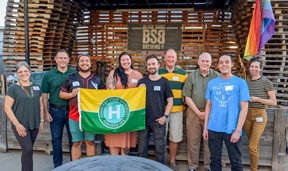 Thanks to everyone who attended the Denver Alumni mixer on August 24. We hope to see you next time we're in your local area!

Brushfire Battle Systems was started by David Whitman ('93, History) after the Camp Fire destroyed the city of Paradise. He kept seeing pools full of water and ash next to what used to be someone's home. He figured out ways to access pool water for firefighting and started Brushfire Battle Systems to defend homes with pool water.
Find out more about Brushfire Battle Systems »
Are you an alumna or alumnus who owns a business? Join our Alumni Owned Business Directory! Fill out our form to be included in the directory.
---
Take the Humboldt Quiz
How much do you know about Humboldt State? You could win great Humboldt prizes! Just click the answer button to respond. Those sending correct responses to this month's question will be entered in a drawing for Forever Humboldt gifts.
What year was Improve Your Tomorrow founded?
A. 2007
B. 2011
C. 2013
D. 2021
Last month's quiz asked, "What is the name of the foundation that started a scholarship to help transfer students attend HSU?" Congratulations to Cathy Halvorson Rudolph ('80, Psychology) for submitting the correct answer and winning the drawing. Answer: Crankstart Foundation
---
Questions? Comments? Rants?
Nelson Hall East 112
1 Harpst St Arcata, CA 95521
forever@humboldt.edu or 707.826.3132
Stephanie Lane ('04 & '16)
Office of Alumni & Engagement