September 2020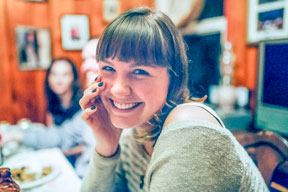 Jacqueline Themel ('14, Biology) has taken her message of body positivity into one of the largest corporations in the world, and is hoping she can make a difference in the lives of her colleagues..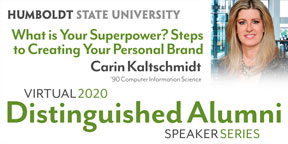 Join 2020 HSU Distinguished Alumni recipient Carin Kaltschmidt ('90, Computer Information Science) for her talk on "What is Your Superpower? Steps to Creating Your Personal Brand."
Thursday, September 10 at 2 p.m.
Carin is an Ernst & Young executive who specializes in managing complex business and technology transformations for high tech, media, and entertainment industries. She led a crisis management program for Sony Pictures Entertainment following a cybersecurity hack, she managed a global expansion markets program at Cisco Systems to set up new Cisco legal entities in over 30 emerging countries, and headed a team at Disney to launch Disney+ into homes, laptops, tablets, and smartphones across the globe.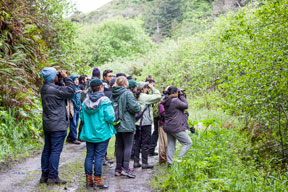 In a Wildlife program, field equipment is a big part of bringing students closer to the wildlife they study. Donations to the Wildlife Optical Field Equipment Campaign will help provide this much needed equipment to students and be matched up to $5,000 by Conservation Unlimited Alumni Association.
Read more about how you can help provide students with optical field equipment »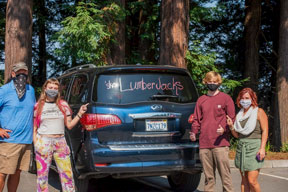 Humboldt State University began welcoming students to the residence halls on move-in day last month before the start of a very different Fall semester. The day offered a sense of how the pandemic has dramatically changed higher education.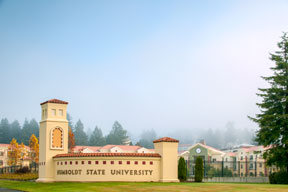 Over the last year approximately 3,170 donors generously supported HSU students and programs. In addition to the generosity of parents, community members, and other supporters, 1,730 HSU alumni gave back to their alma mater.
Green & Gold Friday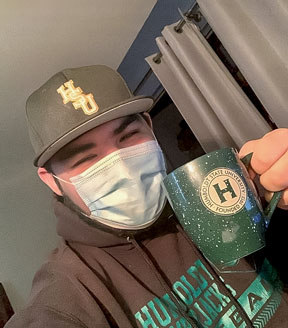 Join in the fun with your Lumberjack spirit! Every Friday, take a photo of yourself wearing green and gold or HSU apparel and post the photo to social media using #HumboldtState. One lucky winner will receive a prize in the mail.
---
Take the Humboldt Quiz
How much do you know about Humboldt State? You could win great Humboldt prizes! Just click the answer button to respond. Those sending correct responses to this month's question will be entered in a drawing for Forever Humboldt gifts.
In what year did all the campus residence halls become co-ed?
A) 1954
B) 1969
C) 1975
D) 1982
Last month's quiz asked, "In 1970, nearly 3,000 students, faculty and administrators held the biggest demonstration in Humboldt State's history to protest what?" Congratulations to Sandy Sathrum ('76, Psychology) for submitting the correct answer and winning the drawing: U.S. invasion of Cambodia.
---
Questions? Comments? Rants?
Nelson Hall East 112
1 Harpst St Arcata, CA 95521
forever@humboldt.edu or 707.826.3132
Stephanie Lane ('04 & '16)
Office of Alumni & Engagement

Megan Krapf ('11)
Office of Alumni & Engagement