January 2021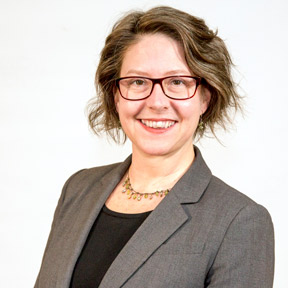 Robin Pagliuco ('03, Anthropology) didn't intend to streamline one of the largest supportive housing programs in the country, but that's the road she started down when she began volunteering with HSU's Youth Educational Services.

Since 1960, HSU has honored alumni for their outstanding contributions to society. Help us continue celebrating HSU's Alumni by nominating an alumnus or alumna for the 2021 Distinguished Alumni Award.
Read more about Distinguished Alumni »
Nomination forms can be mailed to Alumni & Engagement, HSU, 1 Harpst Street, Arcata, California 95521 or emailed to forever@humboldt.edu, and must be received by Friday, Jan. 15, 2021.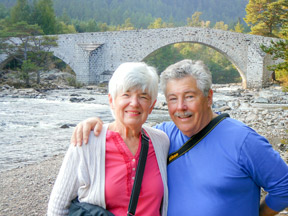 HSU Alumni Jack McGurk and his late wife, Diana
Inspired by the nurses who cared for his late wife, Diana McGurk ('66, Home Economics), Jack McGurk ('66, Biology) created a memorial scholarship endowment in her name to help support students in HSU's RN to BSN Nursing program.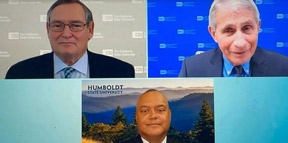 If you missed the virtual conversation with California State University Chancellor Timothy P. White and Dr. Anthony Fauci, Director of the National Institute of Allergy and Infectious Diseases, as well as all the CSU presidents, the recording is still available.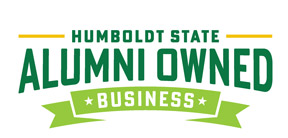 Are you an alumna or alumnus who owns a business? Join our Alumni Owned Business Directory! Fill out our form to be included in the directory.
Words Inspired by Time Spent at Humboldt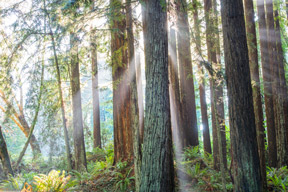 Arboreal Ethereal
Take me where the forests sprawl
surrounding me with trees so tall
and carpet made of fallen leaves
with birdsong from the canopies

A footpath parts the verdant scene
a line of Earth amidst the green
No buildings, roads or motor cars
in nature underneath the stars

The vast and heavenly silence
my mind and soul in reverence
the monolithic guardians
of ancient rocks and lowly ferns
remind us who we really are
I hope I never travel far
from cosmic Humboldt energy
the hallowed place among the trees
Poem written by Rick Farrell who attended Humboldt State from 1989 to 1991.
---
Take the Humboldt Quiz
How much do you know about Humboldt State? You could win great Humboldt prizes! Just click the answer button to respond. Those sending correct responses to this month's question will be entered in a drawing for Forever Humboldt gifts.
Which band has not played at Humboldt State University?
A) The Kingston Trio
B) Cheap Trick
C) Flogging Molly
D) Jefferson Starship
Last month's quiz asked, "Humboldt State has had many student clubs over the years. In 1962, which was not a student club?" Congratulations to Amy Torres ('17, Communication) for submitting the correct answer and winning the drawing: Student Husbands Club.
---
Questions? Comments? Rants?
Nelson Hall East 112
1 Harpst St Arcata, CA 95521
forever@humboldt.edu or 707.826.3132
Stephanie Lane ('04 & '16)
Office of Alumni & Engagement

Megan Krapf ('11)
Office of Alumni & Engagement