Student Life in a Time of Crisis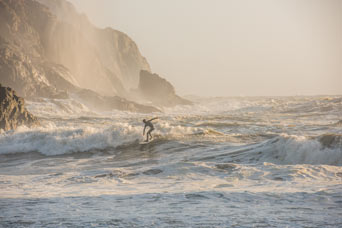 The COVID-19 pandemic has interrupted the college experience beyond academics--it's important that we find ways to keep students engaged with their interests, activities, and peers while making sure the campus community remains safe.
The Office of Student Life continues to prepare for the fall semester, but there are some current resources you can share with your student to keep them involved.
A Safe Return to Campus
If your student is returning to Humboldt County from outside of the area, they will be required to quarantine in their home for 14 days before visiting campus. Please keep this in mind so they are prepared with what they need upon their arrival.
On-campus residence halls have reduced capacity to allow for single occupancy rooms for everyone. Residence Life will continue to review how to provide a housing orientation experience that is consistent with health and safety guidelines. Students will be educated on the importance of social distancing and wearing face coverings. Resident Advisors will be trained on new policies and how to intervene and confront appropriately. And extensive cleaning protocols and isolations measures are in place.
More information about HSU's return to campus safeguards and precautions can be found on the Campus Ready website.
Getting Here
If you're driving or your student is traveling by bus to Humboldt State from afar, keep in mind that it can be a long trip. We recommend you pack food, as dining spots and grocery stores get sparse in the last few hours before you reach Arcata. The Arcata Transit Center station is about a mile from campus, and there's a city bus that connects to campus. Plan ahead by checking Caltrans road conditions and giving yourself plenty of time to travel. For detailed directions to HSU as well as other travel information, visit humboldt.edu/visit/travel.
Join the Conversation
Social Network » hsufamilynetwork.org
Website » family.humboldt.edu
Email » family@humboldt.edu
Latest News from Campus
» Changes Underway at UC to Enhance Campus Life
» Hearst Foundations Grant Supports HSU Student Success
» New Funding for Program that's Saved Students more than $1 Million on Textbooks
Giving Opportunity
This past year, donors gave over $150,000 in emergency support to HSU students. Gifts raised last year ensure that students can continue on their path to graduation, even during the pandemic. The need, however, is far from over as students gear up for another year of school in the uncertain environment of COVID-19. To support HSU students during this crucial time, please consider making an online gift to one of the emergency student support funds. Your support helps students stay in school, even through the unprecedented challenges they are facing.